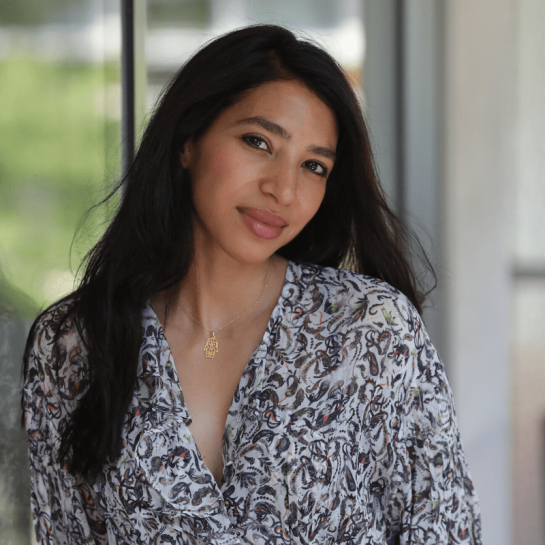 Shima Beigi
PostDoc: Resilience, Sustainable Development, Smart Cities
Researchers
Human Energy Project
Templeton
Biography
Dr. Shima Beigi is a resilience scientist, smart city consultant, yoga teacher and consciousness coach. She is the founder of Mindfulness Engineering™ an international Resilience, Sustainability Engineering and Design House based in Brussels, Belgium. The approach of Mindfulness Engineering™ stems from Dr. Beigi doctoral thesis, a cutting-edge integration of STEM sciences, smart cities, neuroscience, Sufism and Mindfulness.
Dr. Beigi works as a senior researcher in CLEA on cognitive neuroscience and consciousness studies. Her current research is funded by two organisations, Templeton Foundation and Kacyra Foundation. Based on the theories of brain, consciousness, cybernetics and complex adaptive systems, this research attempts to answer some of the current big questions in the scientific domain. The first questions deals with the nature of goal-directedness in system of life and the second questions deals with the brain-body connection and the emergence of consciousness.
Further research interests are resilience and sustainability of complex adaptive systems. She in particularly focuses on the links between resilience, self-organisation, and evolution of agents or subsystems and how these dynamics lead to the creation and removal of pathways/ trajectories through which agents and systems can enhance their synergy, coordination and fitness (e.g. Regime shifts, critical transitions, path-dependency, memory effect, and cognition and mental models that hinder or promote emergence of change in the state of a complex system). These dimensions are particularly important for supporting the integration of resilience and sustainability objectives to the design processes, engineering methods, and management of our future socio-technological-psychological-ecological systems.
Shima is the founder and director of the Longevity Plus research group in CLEA.
She is the author of the book:- Mindful Smart Cities: Rethinking Smart Cities with Mindfulness Engineering (ASP/VUB PRESS, 2021)